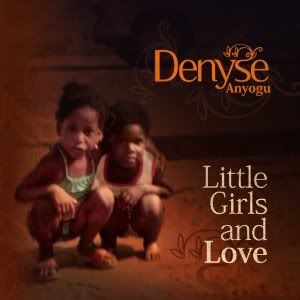 Talented soulful singer songwriter Denyse Anyogu who has previously worked with the likes of Nitin Sawhney has now released her album "Little Girls And Love". This album features myself on drums and percussion on 3 tracks (check them out below). The album features production from Niraj Chag and Andy "Slim" Black. If you're into your real soul music then look no further than this album right here!! Denyses' vocals alone really cut through to the spirit! CLICK ON THE ALBUM PIC TO PURCHASE THE ALBUM.
Denyse Anyogu - Do We Keep Trying by secretweapon
Denyse Anyogu - Souls Friend by secretweapon
If you're in London on the 10th April then make sure you come down to Stratford Theatre Royal from 7.00pm, where Denyse will be officially introducing her album with her acoustic band which yes involves me on percussion.
Denyse Anyogu - Finally Found by secretweapon